KHAMAN DHOKLA
Khaman Dhokla is a steamed Indian snack that is popular in almost every part of India. Usually, Khaman and Dhokla are two separate dishes and made from two different ingredients. Dhokla uses fermented rice and lentil batter, while Khaman uses Bengal Gram or Gram flour.
Khaman Dhokla Recipes
Khaman Dhokla is light, spongy, and has a hint of flavor, which is why it is a dish that tastes delicious when combined with mint chutney. This snack is healthy and can be had in the evenings with tea or even as breakfast, and the best part about this dish is that it is Vegan and can be made gluten-free as well if you don't add the semolina and asafoetida to the batter.
In this article, we will be showing you how to make this easy recipe. There are 3 parts to making this recipe. The batter, steaming the batter, and the seasoning. You can find the list of ingredients and the instructions to make the Khaman Dhokla below.
Pure and fresh Cow and Buffalo milk can be provided in under a day thanks to Country Delight. You can get up to Rs. 250 in cashback on your first recharge by using my offer Coupon Code CHANDV4BU2M. It's quick and simple to sign up using the app:
Country Delight: Milk Delivery, Vegetable, Grocery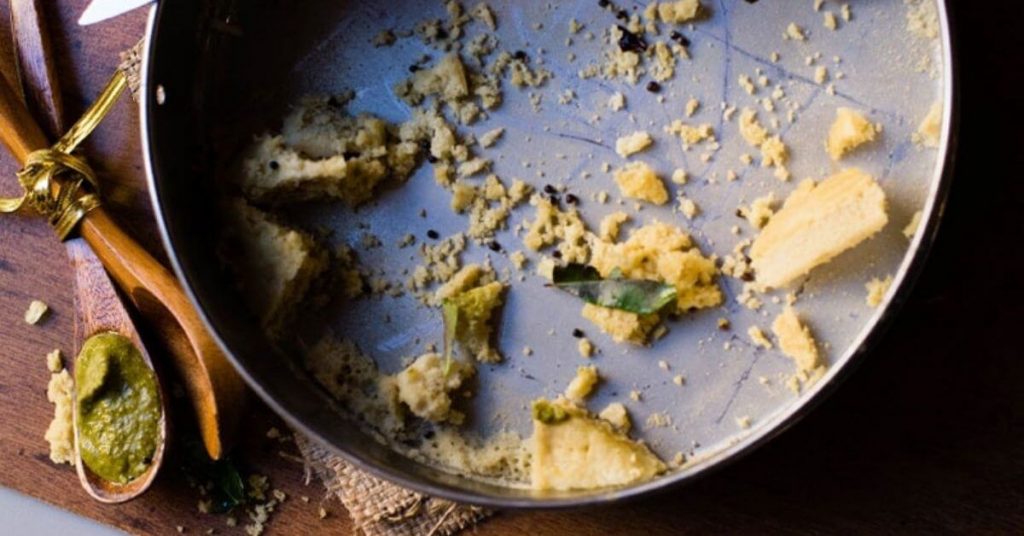 Preparation Time: 5 Minutes
Cook Time: 15 Minutes
Total Time: 20 Minutes
Serves: 2 adults
Ingredients
1 cup besan/gram flour
1 tablespoon Semolina (Rava)
1 teaspoon turmeric powder
1 teaspoon asafoetida
1 cup of water
1/2 cup yogurt
2 teaspoon Eno (fruit salt)
2 pinches baking soda
Salt to taste
For the seasoning
1 tablespoon olive oil
1 teaspoon mustard seeds
2 green chilies ( I used dry red chilly as well)
10 curry leaves
 Juice of 1 lemon
1/4 cup water
A pinch of salt and sugar
How to make Recipe of Khaman Dhokla
Combine besan, Rava, turmeric powder, asafoetida, yogurt, baking soda, salt, and water. Mix to form a smooth paste. Make sure that there are no lumps in the batter. Add eno right before you add the butter to the pan or thali.
Pour the mixture into a greased 9inch pan or any Indian thali. Steam cook it for 8 minutes. It needs to be cooked like idly. You can also use a bamboo steamer if you don't have a steamer or pressure cooker. Check for the doneness with a toothpick.
In a clean bowl, mix salt, sugar in water. Add the juice of 1 lemon. Gently warm it in a microwave or over the stovetop.
In a saucepan, heat oil and add mustard seeds to pop. Then add curry leaves, green chilies, and dry red chilly. Pour the above-made water and switch off the flame. Pour this liquid over the cooked dhokla. Cover and let it rest for 20-30 minutes.
Once done, cut them into squares, garnish with fresh cilantro and fresh coconut. If you don't have fresh, moist coconut, you can skip it or add hot water to the desiccated coconut and use it.
Nisha Madhulika Tips
If you use the pressure cooker or steam a lot of the recipes you make at home, I would advise you to install a chimney to prevent black stains from being formed on the kitchen ceiling, besides this a kitchen chimney has other benefits as well that you can read in this article. 
---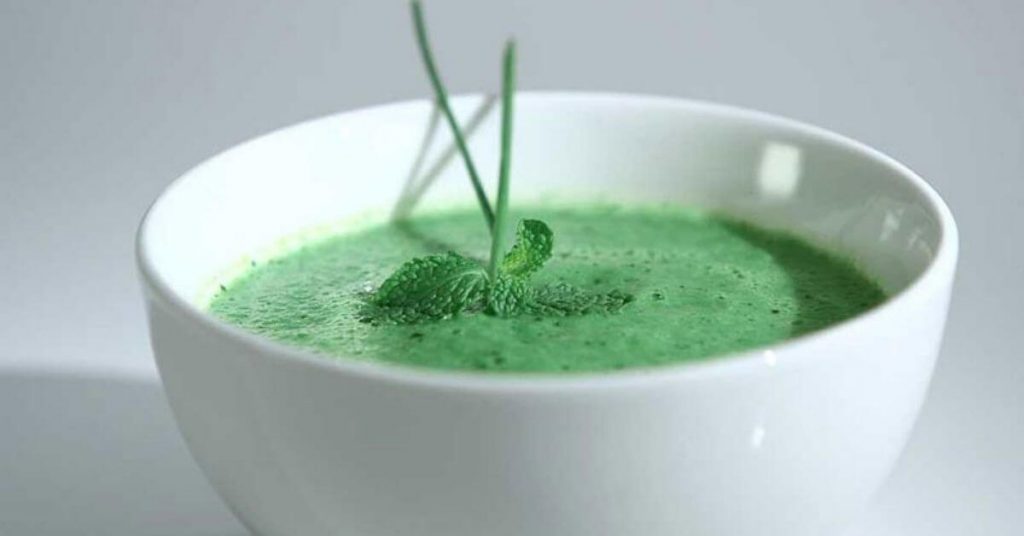 Mint Chutney Recipes

Preparation Time: 10 Minutes
Cook Time: 5 Minutes
Total Time: 15 Minutes
Yields: 6oz jar
Ingredients
A bunch of fresh mint leaves
1/4 cup cilantro
1/4 cup red onions, diced
1 green chilly, chopped
1 tablespoon anardhana / dried pomegranate seeds
Juice of 1 lemon
Salt to taste
1/4-1/2 cup water
How to make Mint Chutney
Clean and wash mint and cilantro leaves. Pulse all the ingredients together until they form a thick paste. I like to serve my chutney smooth and a little watery. You add water as per your choice.
Mint Chutney Video
---
---
Nisha Madhulika Recipes
---
Recipes By Nisha Madhulika
Related Articles